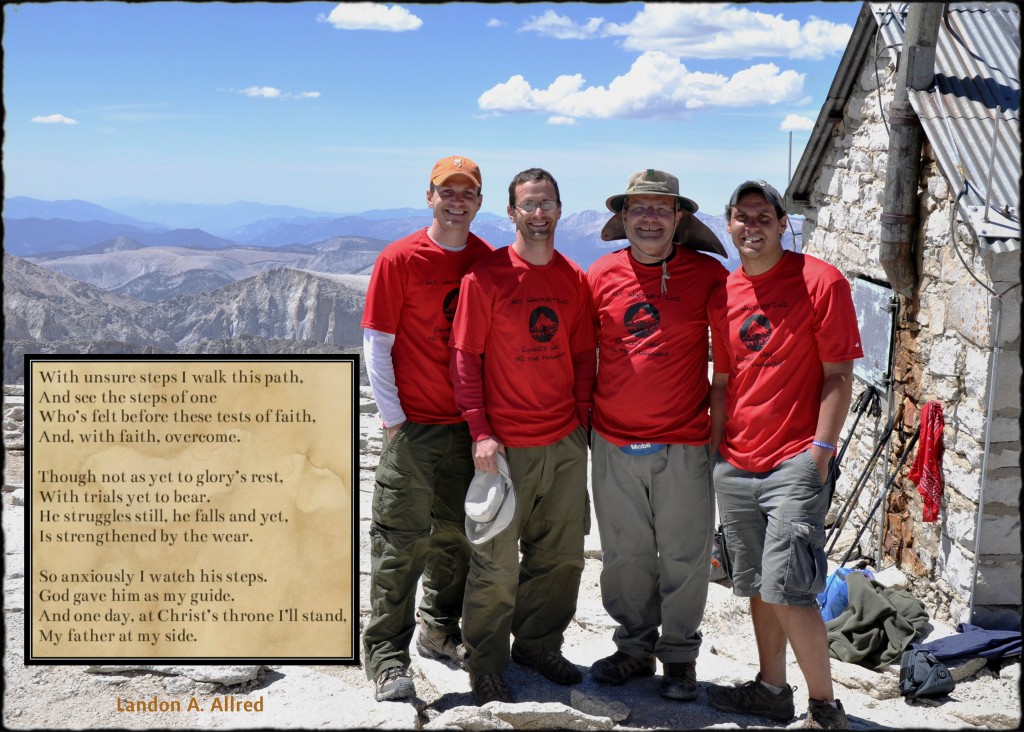 There is no title that I cherish more than "DAD."  Being a father to our nine children has been one of the greatest joys of my life.  My wife and my children are my treasure.  I loved my own father and I am sorry that he did not live long enough to give me more of his experience, and to get to know my children.
The role of a father in raising children to be good people and solid citizens cannot be overemphasized.  Crime statistics and successful individuals both attest to this truth.  My wife Sue says, "My observation of those I know is that when the father is a leader and strong influence in the home, the children do better and have fewer problems."
I believe that the titles of Mother and Father are sacred.  Consider how our God instructs us to address him, "Our Father which art in heaven, Hallowed be thy name."  The role of a father is too important to trivialize it by treating one's father as just another one of the guys.
I am very honored by the following poem written by our son, Landon Allred.
With unsure steps I walk this path,
And see the steps of one
Who's felt before these tests of faith,
And, with faith, overcome.
Though not as yet to glory's rest,
With trials yet to bear.
He struggles still, he falls and yet,
Is strengthened by the wear.
So anxiously I watch his steps.
God gave him as my guide.
And one day, at Christ's throne I'll stand,
My father at my side.